EditMe: The Ultimate Hosted Wiki
Creating a hosted wiki with EditMe is snap.
There is no need to install software or tweak servers, simply sign up and get started with your free trail of Editme! It's fast and fun, with no technical background required. For many companies and organizations, creating and utilizing hosted wiki content or internal intranet content is often one of their most valuable resources for maintaining documented processes, sharing vital documents and keeping current policies and practice data current. EditMe can easily become the one-stop shop for wikis, collaboration and more. EditMe is easy-to-use as a backbone for your efforts:
Quickly build, edit and maintain your hosted wiki

Stop emailing attachments and start sharing them on the web, complete with version history

Create documents in the cloud and forget about hardware and software failures

Access your content 24x7x365 from anywhere with an internet connection

Do it all without capital expense or IT resources
As the original hosted wiki solution, EditMe currently has over 50,000 registered users and is serving in excess of 1,000,000 page views per month. By using the Amazon certified secure cloud computing environment (AWS), EditMe keeps your data safe. Our environment meets the ISO 27001 standard for security and has completed SAS70 audits for process and data handling.
When price, security and usability matter, EditMe stands out as the solution of choice. Don't just take our word for it - read some testimonials, our case studies or take us for a free, no-obligation test drive right now. We won't pester you with sales calls or play games with our pricing. Edit your web today.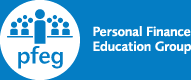 "
A great, good value tool to help organise and share content within (and outside) organisations.
."
- pfeg,the UK's leading finance education organisation

"EditMe is a fabulous collaboration portal- almost like a company's 'Bible' in some ways- a place where you can house anything and everything you need to keep on your business, your life, your plans, anything."
– Felicity Beutler, owner of Spiritus Dea Stationary